Affordable Junk Hauling Services in Philadelphia
The presence of junk can be a total buzzkill. It can be inconvenient for all sorts of reasons. Fortunately, there are answers accessible to people who want to declutter and eliminate all remnants of junk. We're a full-service junk removal company that caters to customers who are in Philadelphia, Pennsylvania. If you're looking for a professional junk hauler who can help you say goodbye to old clothing items, toys, electronic devices and anything else along those lines, we're right here. 1-800-Haul-Out is a big name in the local junk removal scene.
Obtain Fast Junk Removal in Philadelphia!
Households and businesses in Philadelphia appreciate our excellent junk pick up and junk hauling services. Our company offers fast same-day junk removal. Contact 1-800-HAUL-OUT to request comprehensive junk and trash removal. We serve customers across Philly and outlying areas. Request our assistance in Cheltenham, Conshohocken, Main Line, PA, Willow Grove, PA, Delaware County, PA, and Collegeville, PA.
Not Like Other Companies
Our company strives to surpass other junk hauling companies in this region. We've made an ironclad commitment to providing excellent customer service. Your satisfaction really matters to us. Rely on us for commercial cleanout services and large trash removal projects. We also serve customers seeking residential junk removal. As a firm serving many communities, we even supply Atlanta bulk trash pick up by undertaking large junk removal assignments.
Book Your Free On-site Estimate Today
Reliable Junk Removal Services
Laws limit our ability to perform trash pick up, as we cannot collect items that belong in construction garbage collection dumpsters or which require a hazardous waste permit. However, we do offer a variety of useful construction waste removal services. Frequently, building sites in Philadelphia, PA accumulate a lot of miscellaneous debris trash collectors won't handle.
Ask us to collect furniture, palettes, and wood scraps. We'll perform fast construction trash removal. Unlike some junk removal companies, we offer rapid junk pick up and junk hauling assistance. You won't need to contact us and then wait for an extended period of time for us to undertake construction debris removal. We'll help haul away junk so you can work more efficiently.
Assisting Property Management Firms
Property managers often rely on 1-800-HAUL-OUT to furnish residential junk removal assistance. Whether you seek commercial junk removal or hoarding clean up, we supply valuable services. Our company cannot perform bulk trash pick up or commercial trash removal since we don't have a garbage collector license. Yet we do offer assistance when property management firms need help with large projects. If you've seen our demo clean up, you already know we offer well-equipped, capable junk removal.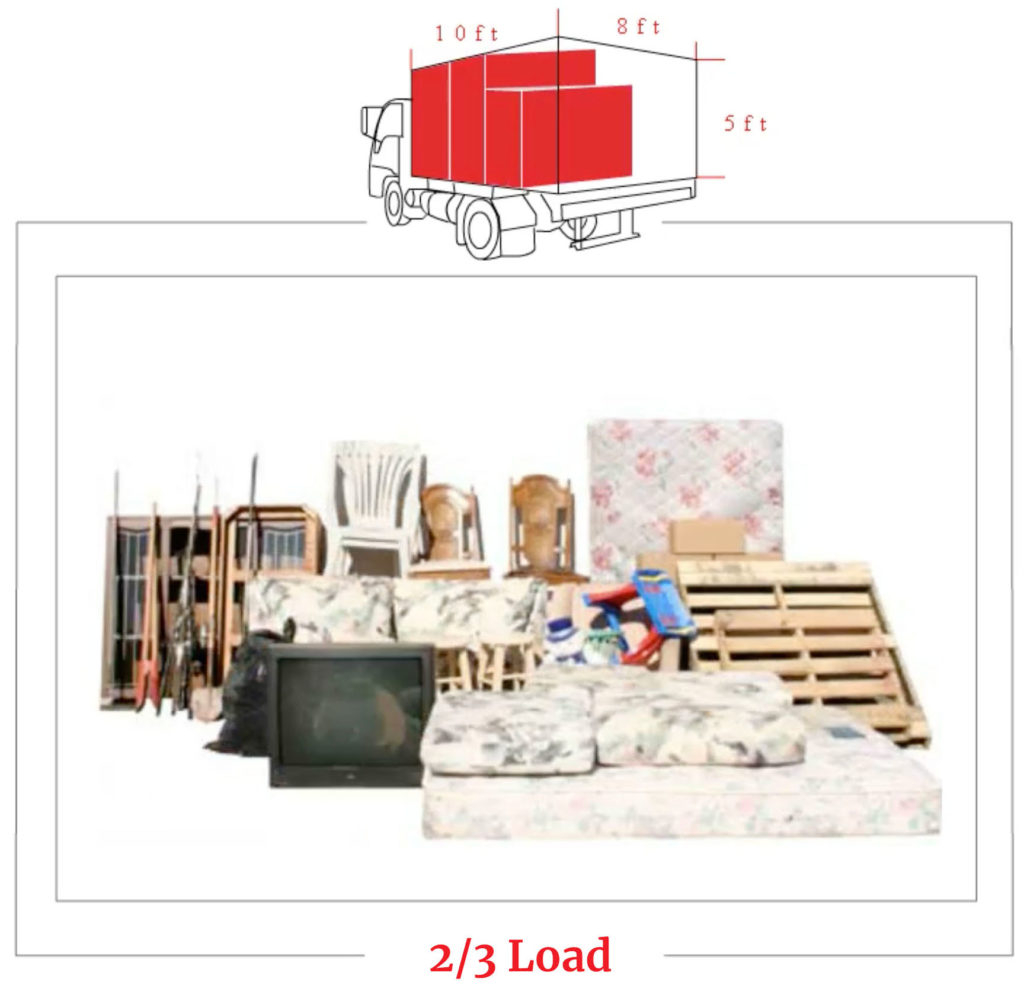 Commercial Junk Removal Specialists
Are you a hoarder in Philadelphia? If you are, then our team members may be able to help you turn your troubling situation around. You may need a qualified junk hauler who can help you run away from your obsessive-compulsive tendencies permanently. Being a hoarder can lead to all kinds of psychological effects. It can even negatively impact health in other ways. A hoarder lifestyle can be a major sanitation risk.

Working with a junk removal business can be amazing for any and all individuals who want to abandon clutter permanently. Remember, clutter is unsightly. It can also be a safety hazard. If you trip on random things on your flooring at home, you may injure yourself seriously. Other people around you may injure themselves due to clutter, too. The right junk hauler can help you forget you ever had clutter in the first place. The right junk hauler can help you achieve a living space that's fresh and orderly as can be.

Do you want professional junk removal service anywhere in Philadelphia? Contact the team at 1-800-Haul-Out right away. We have experience with all kinds of customers. If you need to get rid of a lot of clutter, we're here. If you need to get rid of a little, ditto. Call our Philadelphia junk removal business to get an appointment with a junk hauler who is capable and efficient.
Bulk Trash Pick Up Services
Use our haulers for junk and trash removal of bulky items. We offer refrigerator removal. Our haulers perform mattress pick up and mattress disposal, too. Property managers in Philadelphia, PA know they can count on our dependable same day junk removal assistance to help them prepare vacated units for cleaning. Call us to request furniture pick up and furniture haul away. Our junk removal service possesses extensive experience in this field. We also offer furniture pick up in Pittsburgh and some other regional markets. If your firm manages properties in locations outside of Philly, consider using us as your go-to furniture haul away firm in these places, also.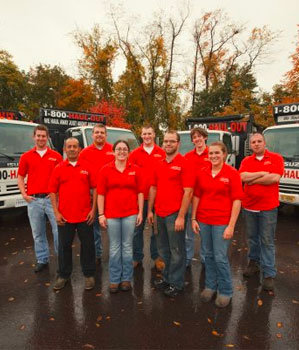 Request Our Residential Junk Removal Services
If you reside in Philadelphia, PA or outlying locations, you may have encountered a problem obtaining assistance with junk pick up and junk hauling recently. From Main Line, PA to outlying areas of Delaware County, PA, people sometimes need to dispose of heavy or bulky items. Trash collectors often cannot collect this type of oversized debris. We do. Whenever you seek furniture pick up, simply contact us!
Did you know, 1-800-HAUL-OUT even provides hot tub disposal? Most trash collectors do not have the time to assist customers with this type of collection. We offer a full range of hoarding clean up services in the Greater Philadelphia Area, too. If you need someone to help haul away junk and your trash collector cannot help you, give us a call. Unlike many junk removal companies, we offer same day junk removal. From mattress pick up to refrigerator pick up, junk hauling services like ours provide useful assistance to residents of this area. We believe our excellent customer service sets up apart.
Junk Removal in Philadelphia
When you need junk pickup services and want to use those you can rely on, you can choose to have us help you out. We will be there to do all of the estate cleanout that you need to have done in Philadelphia, PA. You can trust us when you want to get the junk removal done quickly.
Junk Removal Done Well We will take care of the junk removal and will remove all of the junk you have in Philadelphia. If you need to have mattress removal or mattress disposal done, then contact us for your needs. No matter what kind of junk removal needs you have, whether they are commercial needs or not, you can count on us. We will take care of your estate cleanout or take care of junk removal during construction. We Will Give You the Help You Need When you are doing commercial construction or taking on the estate cleanout, you might feel overwhelmed by the amount of work you need to do and all of the junk that is piling up. But you can contact us if you are in the Philadelphia, PA area and have us take care of the junk removal. We do bulk trash pickup in Philadelphia, and we will get all of your bulk trash out of there quickly. We Will Take Care of All of The Junk No matter how much junk you have around after construction or from the estate cleanout or whatever is going on, you can count on us to do the bulk trash pickup in Philadelphia. We know how to deal with the bulk trash and junk pickup services, and we will make sure it goes smoothly. We will do the bulk trash pickup when you need to have it done, and we will make sure that the junk pickup services we do for you are to your satisfaction. If you are doing commercial construction or any kind of a job where you have a lot of junk in Philadelphia, PA, contact us for our bulk trash junk removal services. We are a great choice for your estate or commercial junk removal.
Obtain Courteous, Fast Junk Removal Service in Philly
In Philadelphia, 1-800-HAUL-OUT works hard to stand out among local junk removal companies. We work hard to assist customers. Call us to help clear away junk and unwanted furniture items.
If you've purchased a new sofa or a new hot tub, don't abandon the old one beside the curb. Sometimes people leave discarded items outside for weeks hoping someone else will discover a use for these materials. Yet the longer the furniture sits outdoors, the less attractive it becomes. Most people lack the equipment required to perform heavy hauling. Instead of placing unwanted furniture and other belongings at the curb to slowly decay, consider calling us instead. We'll take care of the problem for you quickly at an affordable price. Call 1-800-428-5688 today!
Choose Our Junk Removal Team's Help in Philadelphia
Junk gets in the way, especially when you are trying to get a property cleaned up. We offer junk pick up services and bulk trash pickup because we know that you need help with junk removal work. We provide junk pick up services and bulk trash pickup because we know that the sooner that you haul away the junk that is all around on a Philadelphia property, the sooner you can get that Philadelphia property looking nice.
When seeking help with junk removal on the Main Line, get a good idea of what you will pay for the junk pick up. Give us an idea of the amount of junk that you want us to haul away so we can give you an estimate of what our junk removal service will cost. We have a form on our website that you can use when seeking help with junk removal in Delaware County, PA so that you can understand what your mattress disposal, commercial trash removal, construction debris removal, and overall junk removal service is going to cost you.
When we help with a Philadelphia estate clean out, we want you to be happy with our junk pick up help. We stand out from other Philadelphia junk removal companies through the attention that we give to your commercial trash removal or mattress removal needs. We focus on the work you want us to complete when we handle estate clean out work for you, and our junk pick up team is quick to learn about what junk removal work you want done.
Pleasing you is important when we help with a Philadelphia estate clean out and we haul away unwanted junk. We keep on with construction debris removal and commercial trash removal work until you are pleased with the way we have completed our hauling work. If you need a bulk trash pickup or mattress disposal company to help with an estate clean out, know that we want to leave our clients satisfied with our Philadelphia junk removal company. A bulk trash pickup service that has been around for a long time stands out from other junk removal companies with the bulk trash hauling work that it does. We offer bulk trash pickup from a bulk trash pickup team that has experience.
If you have furniture or old clothing that you want us to haul away as you work on an estate clean out, know that we are reliable with our junk removal help. When looking for a mattress removal or a mattress disposal team, we will haul away your mattress. When you have needs for junk removal in Conshohocken and you're seeking a reliable junk removal company, choose our junk removal service. Our junk removal team promises to handle your construction debris removal or mattress disposal with efficiency, so get in touch with us if you're interested in our junk removal service. If we say we will handle commercial trash removal, mattress removal, or bulk trash hauling work at a certain time, we will show up as your junk removal company at that time. We can be trusted as your commercial trash removal and construction debris removal team, hauling bulk trash away from your property. Choose us over other junk removal companies when seeking reliable construction debris removal, mattress removal, bulk trash pickup and bulk trash hauling services in Philadelphia.