1800 Haul Out Junk Removal in the Main Line
Reliable Junk Pickup Services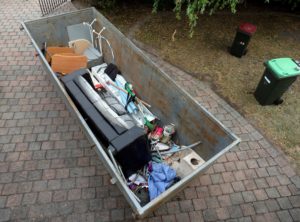 When you need junk removal or junk pickup in the Main Line, you can contact our junk haulers right away. Our junk removal company helps homeowners and business owners in the Main Line, PA and the surrounding area when you do not have the time or resources to complete the job yourself. Talk to us about how to remove everything from a home or office as quickly as possible.
How do we Help You with Junk Removal?
If you need junk removal in Conshohocken or on the Main Line, we want to give you an estimate for the job first. Other junk removal companies will surprise you with a massive bill when the job is done. However, our junk removal company will explain how many trucks are needed for the job. We can give you an estimate for junk pickup over the phone, and we will send a team of junk haulers to your location as soon as possible.
What Can We Remove?
When you order junk removal in Philadelphia or Main Line, PA, you can take out anything you want. Our junk removal company asks you to mark everything that must be removed. The junk haulers will remove only the things you have marked, and we will leave everything else untouched.
If you are renovating an old home, our junk haulers can remove everything from the home. If you have moved, we will throw out the trash until you can sweep the floors. Your property in Main Line will be ready for renovations much faster, or we can move junk out of your home as you move your personal items.
Trusted Junk Haulers
Can We Handle a Quick Junk Pickup?
Our junk pickup and junk removal services do not need to last all day. If you have a few small items for us to pick up, we will do so at the time you have chosen. We will send you a bill for the work and will take care of the rest. Some people in Main Line, PA are slowly removing clutter from their homes, but they cannot do that if they cannot get rid of all their junk.
How Much Does it Cost?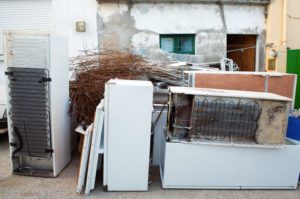 Every junk pickup or junk removal job is different. We charge based on the estimated weight of all the junk to be removed. Some junk removal companies will charge a flat rate when you do not have much junk to remove. When you hire our junk haulers, you will pay for only the items that were removed.
We can give you an estimate over the phone for the total cost of the junk removal, and we do so using the "room model" that estimates how much your junk will weigh based on the number of rooms in the house. If you would like a more accurate estimate, someone from our junk removal team will come to your home or business for an estimate.
We will send our junk removal to your home or office in Main Line, PA right away. We will let you know about how much time it takes to complete the job, and we will send you progress reports throughout the day. Our staff can clear out a home you plan to renovate, or we can remove all the junk that your business left behind when you moved.
If you are home, you do not need to help. Our professional junk removal team will handle everything. If we have questions about what needs to be removed, we will ask you.
Furniture Removal
We can remove furniture from even very small homes using industry-standard techniques. We can move furniture through large patio doors or windows if necessary. If you have inherited or bought a rundown home, we can break up large furniture pieces per your request.
Mattress Removal
Other junk removal companies do not offer mattress removal that keeps you safe. We cover every mattress before it is taken out of the building, and we will dispose of the mattress properly. If you simply carry a mattress out of a building, dust and allergens will be scattered everywhere.
When you need help with junk and trash removal in Main Line, you can reach out to our team today. We can give you an estimate for the job, and we will help you understand how long it takes to complete each pickup. If you only have a few things to throw away, we can pick up those items from the curb. We charge fair prices, and we will work with you to get the job done as quickly as possible. We coordinate with customers when they need to move, or we can remove junk from an occupied house. Simply tell us what needs to be removed, and we will leave the rest.