1800 Haul Out Junk Removal in Ross Township, PA
Old Furniture Haul Out Services
Junk removal is an excellent service for any homeowner or business manager. You may have junk in an old house that must be removed before the remodel. You might need to clean out your house before you move, or you might want to get rid of old furniture you have just replaced. Plus, there are specific services that will help you when you do not know how to throw mattresses and furniture away.
How Do You Order Junk Removal in Ross Township, PA?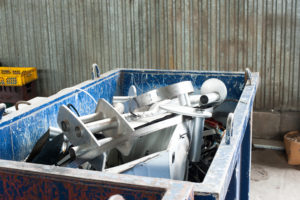 Junk removal in Pittsburgh and Ross Township, PA starts when you call us for an appointment. You can talk to us about things like mattress disposal, furniture haul out services, and standard junk hauling. You will get an estimate for the amount that will be removed, or you could ask someone to take a look at the house.
The junk hauling price is set based on the weight of all the things that will be removed. If you have a lot more in the house than you thought, the price will rise. If you have less, the price will drop. Furniture haul out and mattress removal services tend to be more expensive because these items are so heavy compared to smaller items in the house. We try to keep your costs down during the junk removal process, and we plan to use only one truck for smaller jobs.
Why Is Mattress Disposal in Ross Township, PA So Important?
When you are trying to clean up your Ross Township home, you might want to get rid of all your old mattresses. Old mattresses are heavy and bulky. You might not know how to get the mattress out of the house, and our crew will help remove the mattresses from the house.
Other junk removal companies do not give you as much assistance as we do. We can handle a mattress removal quickly, and we will help prevent damage to the inside of the house. Also, we can organize everything that you throw away to save space. If you simply rented a dumpster, you would run out of space quickly because you do not have the energy to organize several mattresses.
Our junk removal company will watch for how much has been removed, and we will let you know if we think your junk hauling costs will start to rise. Mattress removal for just one or two items is less expensive than removing five or six mattresses. The price will jump even more if you are clearing out apartment buildings or old duplexes that had several bedrooms.
Why Do You Need Furniture Removal in Ross Township?
Furniture removal is difficult when you are clearing out an old house, replacing your furniture, or you must throw away a few furniture pieces. Junk removal includes anything in the house that you want to throw away, but furniture hauling can be very difficult. We offer furniture haul out services that do not cause damage to the house, and we can show you to get certain furniture items out of the house.
When you ask us for furniture haul out services, we can take some furniture out of the house sing your deck, or the furniture could go through an open window. Our team will remove the furniture for you, and we can get the job done much faster than normal. Our junk removal company will organize all the furniture you have removed, and the junk removal will not suddenly overflow. If we need more than one truck or trailer for your furniture haul out services, we will tell you right away. Plus, we can explain how much it will cost to add another truck to your junk hauling plan.
How Do We Outperform Other Junk Removal Companies?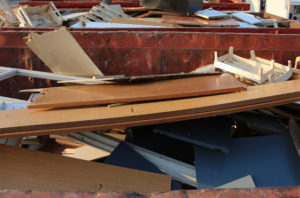 Our junk removal team offers an estimate for anything you want to remove from the building. Our junk removal company will show up with all the trucks you need, and we will work as quickly as possible. We can come to your Ross Township home or building at any time, and we can even do the job when you are not there.
Some junk removal companies try to throw away everything, but we will ask you to mark everything we should remove. Our junk hauling team will handle everything, and we will send your progress reports if you need them. Plus, our junk removal company will not ask for payment until you are happy with the work that has been done. We will detail everything that has been done, and you will not be surprised by the price.
Why Is Junk Removal Good for Safety and Health?
When we come to your Ross Township home or business, we offer mattress disposal and furniture removal services that keep the space clean. Old furniture and dirty mattresses are not healthy, and all the dust or debris will leave the building. Mattress disposal can help with your asthma or allergies, and your Ross Township, PA home will become healthier for all your guests.
When our junk removal team takes out all the old furniture, you are not breathing in dust when you lounge in the living room. This might be a good way to get the house ready for a remodel, or we can take everything out of the house because you plan to strip the house down to the studs.
Trusted & Reliable Junk Removal Company in Ross Township
Contact Us Today
You should contact us today for junk removal, and we will give you a better price than other junk removal companies, help you complete the job quickly, and remove only the things you have marked. We offer everything from mattress disposal to basic trash removal, and we will organize our trucks properly to save space. You need help cleaning out the building because you do not have experience in this industry. Plus, we have the trucks you need. We will answer all your questions, offer an estimate after visiting the house, and use the best industry techniques to get all of the junk out of your house or office quickly.