1800 Haul Out Junk Removal in Collegeville, PA
Trusted Trash Removal Services in Collegeville, PA
Junk removal is essential for homeowners and business owners around the Collegeville, PA area. You might have a hard time clearing out the house when you plan to move, or you might not know how to remove all of the trash from a home you plan to remodel. You might need help getting rid of the mattresses in your house, or you might need assistance with the furniture in your house.
What Qualifies as Junk?
When you want junk removal in Conshohocken and Collegeville, PA, you can remove trash, furniture, and mattresses. You need help form our junk removal company because you do not have the expertise or equipment necessary to remove all of these items from the home.
Trash removal is a common service that people use when they want to do a spring-cleaning project. You need furniture removal if you are remodeling, or you might need furniture removal services when you inherited an old house or bought a cheap house out of foreclosure.
Why Do You Need Help with Trash Removal?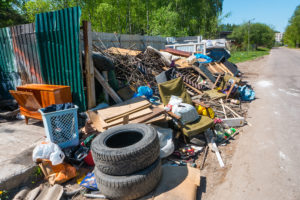 Trash removal in your Collegeville, PA home is essential if you want to remain healthy and happy. Some people have a hard time with trash removal because there is so much to contend with. Plus, renting a dumpster is not an efficient use of space or time. Our junk removal company sends employees who will help you remove everything that needs to go. We can do the job quickly, and you do not need to help.
Also, we know how to organize our trucks or trailers to save space. Other junk removal companies will send several trucks to raise the price, but we will only use one truck where possible. We complete your junk removal as quickly as possible, and we only throw away the items you have marked.
We Can Remove Trash and Junk When You Are Not There
If you need help with your Collegeville, PA home, our junk removal team will complete the job while you are away. We only remove the items you have marked, and we will work as quickly as possible. This is especially helpful if you are remodeling a home or office. You have other things to do during the day, and our team will send you progress reports if you need them.
We can work quickly if you need to move out of your home or office in a hurry. We know that many of our customers must remove everything from the space, and we will even help sweep the space when we are done. Other junk removal companies will only remove the largest items from the space, but we will throw out all of the junk if needed.
Professional Junk Haulers
Call Us to Ask Questions
When you need a junk removal service in Delaware County, PA or Collegeville, PA, we will answer all your questions. We will explain how many trucks are needed for your junk removal service, and we can plan for trash removal, furniture removal, mattress disposal, and much more.
If the size of the junk removal job grows, we need to charge more because the weight of your trash or junk increases. We will be honest with you about the price of your junk removal, and we will organize our trucks to ensure that we save space. You can ask us about how long the junk removal process will take, and we will schedule a time to visit your Collegeville, PA home with our staff.
We Use Industry Techniques to Make the Job Easier
When you need junk hauling in Philadelphia, we will use industry-standard techniques to clean up the house quickly. Other junk removal companies will cause damage to your home or office when they move everything out. However, we will move some furniture through open windows or patio doors. We want to minimize any issues with the removal process, and you do not need to help.
Junk Removal Makes Moving Easier
When you order junk removal from our company, we will remove the junk at the same time you are moving. You can mark all of the things you want to remove, and we will haul away those items. You are taking out everything you want to move, and your home could be cleared out in just one day. Contact us for an appointment that makes it easy for you to move your family or business.
When you contact us for help with junk hauling in Collegeville, PA, we will give you an estimate, send professional junk hauling experts, and get the job done as quickly and efficiently as possible. We can prepare your family for a move away from Collegeville, PA, or we can clear out a home you plan to remodel. Contact our junk removal company for affordable and dependable assistance today.